The Garlic Manifesto
The Garlic Manifesto is a personal compendium of garlic facts, folklore, myths, legends, garlic art, quotes, award-winning recipes and insights into how and where they were obtained. By the 3-time winning Delray Beach Garlic Festival Garlic Chef Champion Alan Lake.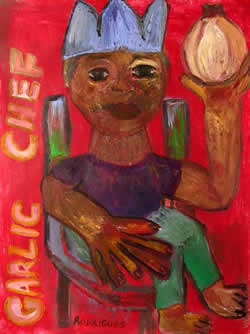 The Garlic Manifesto, is meant to be a personal, lighthearted compendium of Garlic throughout the ages. Tracing its origins from Neolithic caves 10,000 years ago, up to the very present.
The 100 recipes included herein could be considered to be my Garlic's Greatest Hits. Included are the award winning recipes from the Delray Beach Garlic Festival's Professional Chef's Competition, from which I retired undefeated after three years running.
The manuscript includes chapter introductions and individual stories regarding acquiring, developing or originating these recipes and menus via my childhood memories, world travels, and musical experiences.
As this truly is my life, I also have the actual photographic documentation of many of the key events in the stories that were taken at the time they occurred.
It touches upon my early experiences and influences growing up in Chicago, lessons taught and learned in the food industry, working in Los Angeles, Japan and Zurich etc… as well as examining the relationship between food and music.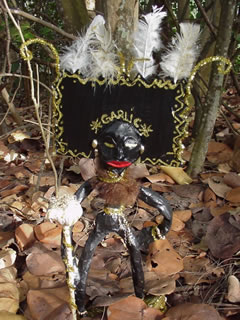 A result of my being a musician virtually my entire life.
With a nod to MFK Fisher, Paul Theroux, or J D Salinger, and those who have followed in their footsteps, myself included, this is a Food and Travel memoir of sorts. A "novel" cookbook.
Pardon the pun.
Throughout the book you will also find unbelievable Garlic themed Art and Memorabilia. All of the original artwork was commissioned exclusively for this book and has never before been seen or published.
As a professional musician, I've been honored to work with many extraordinary artists, including Madonna, Bryan Ferry, Julian Lennon, filmmakers, dance companies, poets and choreographers.
I feel this gives me a certain insight, which I attempt to share with the reader. Having had successful careers in both, I know firsthand how compatible and similar they are with each other.
The theme of music and the arts play a recurring supporting role throughout this book. Musical analogies abound and my theory on "Jazz Food" is explained simply as the principles of "solid technique coupled with improvisational ability" as applied to food.
The Kitchen parallels the Bandstand as it parallels Life.
This book also contains an intriguing and informative chapter on Garlic facts and folklore, myths and legends. Tracing Garlic's association from the occult and religion to Roman Proverbs and Lower East Side Yiddish street sayings.
"A nickel will get you on the train, garlic will get you a seat."
Other chapters include documenting Garlic's medical and scientific benefits, and another on Garlic Quotes from the likes of Aristophanes to Shakespeare to filmmaker Les Blank.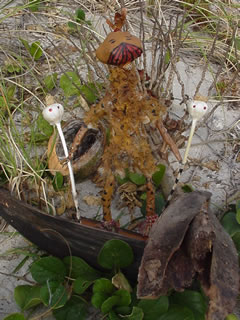 Also included is a comprehensive list of historical figures that either loved garlic or hated it, throughout history. A garlic primer and garlic tips are also included.
I attempt to use the arts to expand upon my own interests and knowledge and, in so doing, find the similar thread that encompasses the disciplines of music, food and art.
Life to me is a performance. I'm not just acting it though. I'm living it.
Performance art.
As a musician, Chef and most recently, photographer, I've found that, at least in my mind, it all pretty much comes from the same place regarding esthetics, conceptual abilities and production.
With that in mind, and with Garlic as a theme, "The Garlic Manifesto" came to life.